Velvet CatNip Pleasure Therapy Balls! 2 BALLS $3.99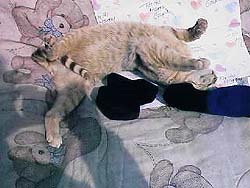 Every feline loves the fresh scent of real catnip, LEMON GRASS, ROSEMARY, & LEMON CATMINT ... grown and collected in the wild regions of the nursery all stuffed into a 3" velvet ball.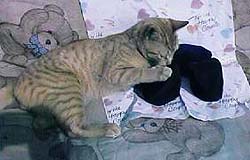 A favorite treat featured at Cat Shows and Art Fairs!
Prepared fresh!
Velvet balls can be lightly warmed in the microwave for 10-20 seconds!
a Devine Treat!
Kitty BUNNY BED?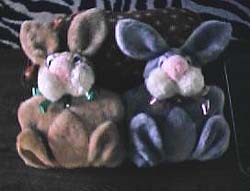 Catmint Bunnie Beds - 1 $15.99

For your Kitty Pleasure.. the Kitty Coop
Click on you favorite... and dig in!
email to: admin | info | webmaster
South Creek Nursery of Palmyra
P.O. Box 252 | Palmyra, New York 14522
Telephone: (315) 597-5330
Fax: (315) 597-6892



Copyright © 1996 South Creek Nursery of Palmyra. All rights reserved.
Information in this document is subject to change without notice.