GARDEN PRO SHOP ~~PLANT SPECIALITY: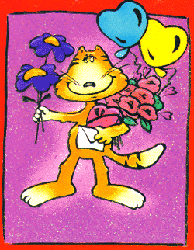 Welcome to our private potting shed
and fields of Plants & Stuff....
Click on any button to access.
To order, click on the Order Button!
Perennials are always ready
for your private discovery
in the Perennial Garden!


FREE! for any Occasion!
Again...Something unique from Sexybloomers.com

Email to: admin | info | webmaster
South Creek Nursery of Palmyra
P.O. Box 252 | Palmyra, New York 14522
Telephone: (315) 597-5330
585 734 3423




Copyright Е 1996 South Creek Nursery of Palmyra. All rights reserved.
Information in this document is subject to change without notice.