THE CROCK POT!!!
RECIPE EXCHANGE CENTER :
---



Hello to all!
I am so excited you are interested in my book.
I need wonderful, heartwarming
or funny stories about cooking with family or friends. Stories about old or new family traditions or timeless recipes that have been handed down. It can make you laugh or cry just so it touches our heart. Cooking & family are so important to us that I want to share our stories with the world!
The categories are: appetizers, salads, drinks, main & side dishes, Grandmas chicken soup, more soup, picnics & potlucks, desserts, baking, holiday, kid tested recipes.
Whenever you submit your recipe, story or even a cooking poem please add your
full email address (I promise I will never give it out) & that I have your
permission to use your work. I will periodically email you with updates if you wish.
Once again I will not be taking credit for your work. You will be
acknowledged in the book & I will try to get everyone of you who contributes a free book.
Please print this out for your reference.
Once again thank you so much for your time. You are making my dream come true. If you have any other questions please don't hesitate to email me.
Sincerely
Jennie
Jenniex71@cs.com
http://Jenniescookbook.homestead.com/home.html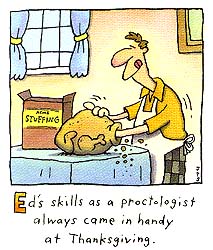 RECIPE HELP!!!!

Joann's two recipes ...
Mississippi Mud Pie (or Better Than Robert Redford)
CRUST: 1 1/2 C. flour,
3/4 C. chopped pecans (walnuts work, too), 3/4 C. melted butter
Mix well and press with fingers in 9 x 13 x 2 inch pan. Bake 20 minutes at 375 degrees. Cool all day or 1/2 hour in refrigerator.

FILLING:
Blend 8 oz. cream cheese, 1 C. 4X sugar and fold in 1/2 carton of Cool Whip. Spread over crust and chill. Mix 2 small packages of chocolate instant pudding with 3 cups of cold milk. Beat 2 minutes. Spread over the cream cheese layer. Top with the remaining Cool Whip. Sprinkle with chopped pecans. Chill before serving.
Recipe #2-
Lemon Love Notes
CRUST: 1 C. butter , 1/2 C. powdered sugar, 2 C. flour
FILLING: 4 eggs, beaten well for 10 minutes, 2 C. sugar, 6 Tbl. lemon juice, 4 Tbl. flour, 1 tsp. paking powder, pinch of salt

Mix butter, flour and powdered sugar. Pack into 10 x 14 inch pan. Bake at 350 degrees for 20 minutes. For filling, beat eggs well. Add granulated sugar, lemon juice, flour, baking powder and salt. Pour over hot crust and bake 25 minutes at 350 degrees. Cool. Sprinkle with confectioners sugar.
The original receipe called for the following frosting:
(my family thought it was too sweet)
3/4 C. powdered sugar, 3Tbl. butter, 1/2 tsp. vanilla, 1/2 tsp milk
Enjoy!! Joann Sgroi-Genovese, Millcreek Gardeners of Webster

---
Amy's Great Guacamole:
This recipe is a pinch of this and a dash of that but I guarantee you won't be sorry!
8 firm ripe tomatoes, Deseeded and Chopped,
1 Bermuda Onion, Chopped finely
One Fistfuls of Chopped Cilantro from your garden (of course)
Two pinches of Kosher Salt
Two Tablespoons of Garlic, Chopped Finely
The juice of three Fresh Limes that were rolled under hubbies feet
8 Avocados, peeled and smooshed through your hands
Jalapeno peppers to taste, chopped (we used 6 - 8)
Combine all ingredients avocados. Chill for and hour. Add salsa mixture to smashed avocados and fold into mixture and voila... Great Guac! And more fat than your body can handle.!

---
Christmas Crullers (makes 36)
Ingredients: 3 egg yolks, 3 Tbls. confectioner's sugar, 3 Tbls. butter/margarine, softened, 1 Tsp. vanilla, 1/2 Tbs. grated lemon rind, or 1/2 Tsp almond extract, 1 cup flour, Oil for frying, & confectioner's sugar.
Place egg yolks in a mixing bowl and stir in the sugar and butter. Stir in vanilla and lemon and fold in the flour to make dough. Cover and chill for hours.
Shape dough into a ball on a floured surface.

Roll dough out to about 1/4" thickness. Use knife to cut the dough into strips about 3/4" wide and 3" long.

Make a slash lengthwise in the center of each strip. Twist one end of each strip. Heat oil to very hot, and cook crullers in it until golden brown. Drain on paper towels.

Roll in confectioner's sugar and eat!!!
---
LEFTOVER TREAT PIE!
Gather up all the Halloween candy lingering around and sort out the hard wrapped kind from the soft chewy type. Using a chopper, large knife, or food processor.. chop up the unwrapped soft type chandy (with or with out nuts) into coarse chunks, place in a bowl, set aside.
In another bowl, whip up soft ice cream (any flavor) and then mix with 2 cups of the chopped candy.
Scoop mixture into a purchased baked pie shell. It can be one you made, or a premade, prebaked chocolate crust shell, or graham cracker crust, or even a pie shell made of melted chocolate chips (cooled of course).
Frost with a carton of Whip Topping (like Cool Whip), and decorate with any remaining choppped candy. Put in freezer until served....Slice up, and burp!
---
MARY'S CHILI SAUCE!
First off 4 quarts of tomatoes, 1/2 cup sugar, a cup of vinegar, a cup of onions, a cup of red and green peppers, 1/2 cup celery, a 1 tsp cinnamon, 1 tsp nutmeg, 1tsp alspice, and chili powder to taste, and 5-6 hot peppers (hungarian hot wax). and cook until real thick! Real Hot!
---
ART'S AWFUL BROWNIES!
1 cup sugar, 2 eggs, 2 squares unsweetened chocolate ( or the equivalent liquid baking chocolate), 1/2cup butter or margarine, 2/3 cup flour, 1 tsp. vanilla, 1/2 tsp baking powder, 1/2 cup walnuts, 1 cup water
Mix all together and bake for 1 WEEK @ 350º. Thicken with extra chocolate morsels, or peanut butter chips, or whatever to taste.
Art is a young husband whose bride didn't have time to bake brownies one day, do he make them himself, misreading 1 tsp. water for one cup. You can use the 1 tsp of water if you insist. Add sugar to eggs and beat. Melt chocolate and butter. Cool slightly. Blend in flour, baking power, vanilla, & eggs. Mix, nuts, choice of water. and spread into a greased 8"x8"x2" ban. Bake @ 350º oven for 25-35 minutes, or until prefered doneness, cool, frost, and cut...And eat...or make into play dough!
---
For one hell of a hot appetiser:

* FARMER'S MARKET CHILI SAUCE, as featured from Towns, Trails, & Special Times, the Marlboro Country Cookbook, 1997 edition
8 large ripe tomatoes, 2 large apples, 2 large ripe pears
2 large sweet red and/or green peppers, 2 medium onions,
2-4 Serrano chili perrers, or any really hot peppers,
1 large clove of garlic, minced, 1 1/2 cups cider vinegar,
1 cup sugar, 1 tsp. salt, 2 21/2-inch cinnamon stick,
1/2 tsp whole cloves.
Peel, seed and core tomatoes; pare and core apples and pears. Seed red peppers, Chop tomatoes, apples, pears, red peppers and onions; put into a large cooking pot.
Seed and mince chili peppers; mince garlic. Add to tomatoes with remaining ingredients. Simmer, stirring occasionally, until micture thickens. Pack in jars; adjust lids and aprocess in hot water bath for 15 miniutes. Makes 4 pints. Use sparingly, or to taste.

---
Feel free to email in your favorites:
Love to have more on the page!

Email to: admin | info | webmaster
South Creek Nursery of Palmyra
P.O. Box 252 | Palmyra, New York 14522
Telephone: (315) 597-5330
585 734 3423



Copyright © 1996 South Creek Nursery of Palmyra. All rights reserved.
Information in this document is subject to change without notice.