Home






NASCAR RACING
************



We shipping Global Priority to all our INTERNATIONAL CUSTOMERS

Our cart never automatically charges your credit card. Charges are run when items ship. Shipping and handling fess are always adjusted prior to shipping
Our Shopping cart will securely accept any major credit card

, Money Order

as well as PayPal!
For All Multiple or International purchases
PLEASE Use our Online Order form
and let us Invoice you!



BACK IN STOCK!!!
SEXYBLOOMERS.COM PRESENTS: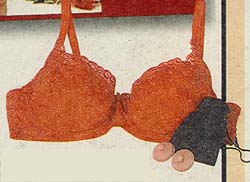 ASK THE GIRLS FROM
HBO'S SEX IN THE CITY!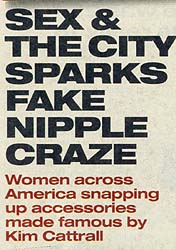 Draw attention to your natural assets...try bodyperks™ today! What is it? Let's just say it's a way to enhance the assets that you already have, and for Under $50 (includes priority shipping) you can't have more fun! To find out more, come inside! Select small flat rate box
Shipping on the cart - $8.99
Our cart charges a $3.99 cc process fee.



Bodyperks pink - BPP111
Bodyperk mocha - PBM222


The natural look is back!
The Natural Look is Back!

Just look around, from your favorite magazine divas, to the stars on television, women are showing-off their breasts with pride! bodyperks is the latest fashion accessory for your breasts. They make you look and feel wonderfully sassy. Give bodyperks a try - you'll be amazed at the reaction.

What are bodyperks?
They are lightweight, natural colored, silicone nipples that you insert into your bra and place directly on your own nipple. You can create your own look and wear them with tight t-shirts, sexy halters, dresses, twin sets, swimsuits and more.

One size fits all as bodyperks were crafted to produce just the right amount of perkiness, regardless of breast size or shape. They will enhance the beauty of your breasts with the illusion of natural, erect nipples
The ful, fun breasts. You'll feel and look sexy!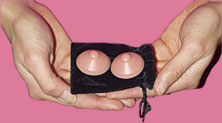 BODYPERKS PINK - BPP111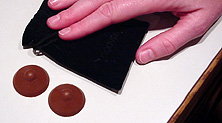 Bodyperk mocha - PBM222
The possibilities for fun are endless!
Whether you're out on the town or playing volleyball, bodyperks comfortably stay in place and give you the added attraction of playful, fun breasts. You'll feel and look sexy!
Give your natural assets a lift - try bodyperks today! Under $60 (includes shipping and handling.)

It's a noticeable difference!
The second you place bodyperks over your nipples you'll notice the sexy enhancement to your nipples and breasts. It's simple! Your breasts will have a playful look without the need for cosmetic surgery or uncomfortable push-up

B

ras.

B

odyperks will make you look and more importantly

Fe

el sexy.
Remember... Men love nipples!
We hate to sound sexist, but it's true. Just ask any guy. So read on and find out how well bodyperks have worked for others. We think you'll agree that bodyperks are a fun way to compliment the beauty that is already in you.
Bodyperks pink - BPP111
Bodyperk mocha - PBM222
Under $50 (select small flat rate box shipping on the cart $8.99 priority mail) All orders carry a $3.99 cart handling fee.

Perky Nipples are non returnable!



Or Global Priority!



tex US YOU ORDER! 585 734 3423
Any time.. day or night!




Click here to send your credit card order




Recent News
Current articles and press releases.

Bodyperks, Inc., Saint Paul, MN 55128
Corporation Disclaimer
bodyperks exists with the sole intention of providing fun for women.
Email to: admin | info | webmaster
South Creek Nursery of Palmyra
P.O. Box 252 | Palmyra, New York 14522
Telephone: (315) 597-5330
585 734 3423



Pay me securely with your Visa or MasterCard through PayPal!

Copyright © 1996 South Creek Nursery of Palmyra. All rights reserved.
Information in this document is subject to change without notice.