Texas Hold 'Em Poker Table Cover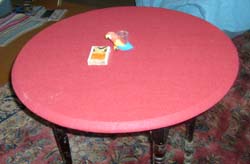 Having a Gathering?
Quickly Transform that boring table of yours into the
ultimate Poker / Card Table
for Under $25!
Let Us Create Just what you need!
TYPES OF Bonnet / TABLECLOTH
WE PRODUCE?
Made entirely in Upstate Western NY, USA
We make all Covers / Bonnets in either of these 4 fabrics:
NYLON VELVET RICH SUEDE
(now offering Soiree Velvet for Nylon Vel Suede)

PROTECTIVE DUST COVERS

All are made with either a drawstring or elastic band
for any size or shape table.
Our Felt Bonnets also double for Storage style Felt Cloth Tops.
Cloths designed not to play on, but work as a Dust Cover Felt Protector for Actual Poker Tables and Table Tops.
This cloth top you can cinch on a regular playing table.
We also make Accessory Storage Bags, & Felt Pads as well.

poker cover Facts
For more Info about our covers and what we do?
Find us on Amazon.com
*******************************************************************
PLAY ON PINK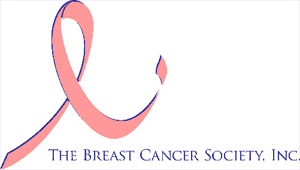 Every Pink Poker Table cover sold - benefits Breast Cancer Awareness - now live See us on
Breast Cancer Shop
PINK PEPPERMINT / PINK BALLOON POPLIN COVERS FOR TO BENEFIT BREAST CANCER AWARENESS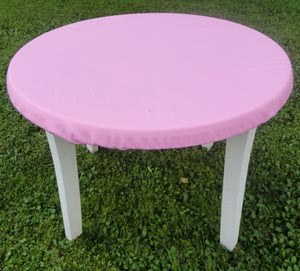 ~~~~~~~~~~~~~~~~~~~~~~~~~~~~~~~~~~~~~~~~~~~~~~~~

Looking to Buy It Now?
Order by the size & shape of your table.

Select Your Bonnet
Pre-made Buy it now
Felt bonnet Tops
with drawstring or with elastic band
Nylon Velvet Suede Bonnet
(Premium Soriee is now being used for Velvet Suede)
POPLIN Lite Speed Cloth BONNET
Custom cut Felt, Nylon Velvet Suede,
Poplin Speed Cloth Top
to fit your table Special requirements

PROTECTIVE DUST COVERS


LEATHER & SUEDE BONNETS / DUST COVERS
use our order form
**********
All bonnets are shipped via USPS priority mail - Large flat rate box.
SHIPPING OPTIONS:
Our cart provides Large Flat Box rate 2-3 day Priority Mail Service - $19
And Express Rush Service - $50
******************************************************************
All Table Cloths are Made to your need.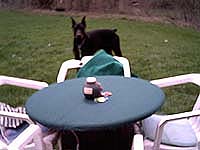 How the Cloth is made for you?
How to pick the right size cloth for your table!
Answer a few Basic Questions for us.
1. My first question is:
How often do you play?
That duration will indicate what fabric is best for your bonnet.
2. Do you know what type of table you have?
ROUND - RECTANGLE - SQUARE - OBLONG ( A LONG RECTANGLE) - OVAL (GENERALLY LONG AND NARROW AT CENTER WITH ROUNDED ENDS) - OVAL OBLONG (A LONG, WIDE RECTANGLE WITH ROUNDED CORNERS),
THE PILL OVAL (A ROUND TABLE WITH THE LEAF ADDED).
I make the cloth to your specifications. I ask that you provide me the measurements for the table - edge to edge, as well as the
depth to the table top.
Remember that there is always a thickness to the table, as well as a length from the table edge, underneath to the legs.
(In custom cut - I may require you to actually make a newspaper cut pattern of your table top)
This is all very important information!
For example: If you have a 60" round table.. by the time we take inconsideration the thickness - table edge 1-2" and other factors..
I would be cutting a 65-66" rough cut / or FIRST CUT.
TERMS YOU SHOULD KNOW
FIRST CUT OR ROUGH CUT
Rough cut refers to how we cut the cloth prior to drawstring hem (casing).
(Rough cut means First cut of the material to the table diameter, plus thickness, the length to reach under the table, plus the 1" lost to the hem).
******************************************************************

If you play once or twice a month or less..
start with the Poly Felt.
This 100% GENUINE KUNIN FELT tablecloth wraps around your current table to create an inexpensive Casino-style Poker table.
Standard sizes include:
Square, Rectangular, round, oval, card tables
or multi-sided tables.
The felt clings around the table conforming itself to the table's shape.
Poly felt has some give to it.
You can just drape the poly felt like a tablecloth or use the drawstring (included) to pull up the felt to cling underneath.

Kunin Felt for the most part -- is a poly composite - not real wool.
Each Table cloth we make has a Black Glad Bright Nylon cord drawstring around the perimeter.
The edges are rolled hemmed and will fit your table.
Each drawstring is free. For added control, we recommend the barrel loc slider for easy drawstring cinching (generally included).
We also offer (instead of the cord) an Elastic band - $5.00
Or for the Best Control - Elastic band and Barrel loc $7.00
--- Our List of ---
Pre-made Felt bonnet Tops
with drawstring or elastic band.
Poly Felt covers will wear out.
For best Wear Management-
We recommend our PRETREATMENT process $3.00
At the time the Poly felt bonnet becomes unsuitable for play, keep it as your Pad, and upgrade to Speed Lite, Nylon Vel suede, or Soriee.
******************************************************************
TYPICAL Cloth SIZES
Our Basic rectangle cloth sizes include a 74" x 54" , which fits average rectangle / kitchen tables as long as 66" and as wide as 46"
Our 65" round generally will fit any 50-60" table
or a 55" cut that works best for 48" round or square tables.
(Be advised - All cuts are dependent on the length, width, diameter, and the actual thickness of the table edge.)
If you have an Square, Card Table, Rectangle, Oval (pill shape) or Round table.. or Bigger table and need help,
I recommend -- you Email me the dimensions -
and I will cut and fit it to the desired size!
Tell me what you need!
The Shape, Length, Width, Depth of the table edge.
The More information you provide.. the better the fit!
******************************************************************
FELT COLORS IN STOCK
Rainbow Kunin Felt comes in just about every color imaginable. We can make a cloth big enough for that conference table too!
Please specify what color you would like with payment.
Poly FELT Colors most always available: HUNTER GREEN, BLUE, NAVY BLUE, BLACK, GRAY, PURPLE, TAN, BROWN, RUBY-MAROON / AND CHERRY RED.
To Date, we have sold over 1000 - it makes a great gift!
All our cloths are Custom Cut and can not be returned for refund.
I will rework a cloth that does not fit for $15.99, once returned.
S/h is non refundable and return shipping to the customer
is always free.
******************************************************************
FOR A QUOTE?
Feel Free to Call Me!
You can always call me at the office
(315-597-5330)
or
(585) 734-3423 cell
or email me

if unsure.
or
Use our Secure Online form and provide info


Our form asks many simple questions - and offers basic sizes.
The form does not automatically bill you.
The form provides the starting point whereby we can make your cloth.
The more information you provide - the better we can meet your demand!
(Our form submission process has changed - You will be required to confirm your data 2 times, and on the Last page - where you see the link - SUBMITTED - CONTINUE - Be sure to click the link. When you get our THANK YOU PAGE from sexybloomers.com - your form will have been received for Recap and Quote confirmation)
*********************************************************************
CARE INSTRUCTIONS:
All our covers are Machine Washable and Dryable.
Cold Water Wash is recommended.
Remember -- Always dry on low heat / delicate.
Velvet covers do not pill or fuzz.
Poplin -Lite Speed Cloth Covers also do not pill or Fuzz
Felt tops will lose their knap and wear out.
Felt tops may last for 3-6 months. By locking in the fibers, the cloth will have extended wear.
*********************************************************************
PILLING / FUZZING - POLY FELTS?
Poly felts will deteriorate with use. The rate at which they become unsuitable is based total time of play and on the differences between Bolts as well as Color batches -- Some pill, knot, and fuzz more than others. The longer we can keep the fibers locked into the felt knap, the longer the poly felt will last. Dry Cleaning Methods and Hot Head Pressing will make the Cloth compact, and h keep the fibers locked into the knap.
Our pre-treat method, also locks the fibers will lock in place.
Included with each poker cloth we make.. We include the Maintenance instructions to make your Felt Cloth Top--
Hard & Slick!
WE RECOMMEND OUR PRETREATMENT PROCESS
before the first use.
Pretreatment is $3.00 a cloth

******************************************************************

If you play more.. like once a week.
I recommend Either our
Speed Cloth Lite or
Our Top of the Line: Nylon rich vel SUEDE.
********
SPEED LITE - POPLIN TABLE BONNETS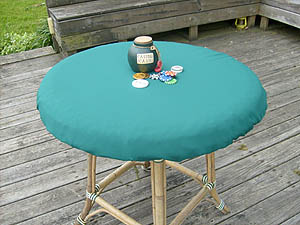 This 100% POLYESTER LINEN - Lite Speed Cloth bonnets wrap around your current table to create an inexpensive but elegant
Casino-style Poker table.
Our cover fits just about any size - Square, Rectangular, round, oval, or multi-sided tables. The Poplin clings around the table conforming itself to the table's shape.
You can just drape the Poplin like a Top Quality LINEN tablecloth
or use the drawstring to pull up the Poplin to cling underneath.
Poplin / Speed lite does not pill or shed.
Poplin Lies FLAT!!!
Poplin is machine washable, dryable.
The cards fly across it's surface!
Ideal for everyday play!
Color choices include: green, red, navy, chocolate, wine, gold, silver, black, lemon, tan, eggplant.
Cover prices start at $55
Poplin is ultra quality.
It works best with a floating felt pad.

Buy it now - Ready Ship
POPLIN Lite Speed Cloth covers
******************************************************************


Top Of the Line
NYLON VELVET RICH VEL SUEDE
(now offering Soiree Velvet for Rich Vel Suede)
THE PERFECT TABLE COVER!
WASHABLE VELVET
Machine Washable / dry velvets are great.
A low slick nap cut to fit over your table.
Dark Green is IN STOCK!
In Soiree - Colors available: black, red, green, blue, ivory tan, white, grey, lilac, and burgundy red
see our
Pre-made Buy it now Velvet covers
An excellent playing surface! Never shows wear!
Will not pill or peel! 100% durable!
These Table cloths are quite durable. They are cut to the widest size - 58" by whatever length.
Round tops can be made upto 80".
They can be cinched with a drawstring or elastic band.
These are custom prepared. Prices start at $65.
Round, Oval / Pill, Square or Rectangular are custom made.
Prices may vary!
******************************************************************
Soriee is exquisite - Premium Choice.
All velvet. Machine washable. & Dryable. It is our Ultimate - Top of the Line Table Bonnet. Custom Made to the size you need.
Round, Square, Rectangle, Oval / Pill, Oblong. Nothing says FINE - Like Soriee.
Colors available: black, red, green, blue, ivory tan, white, grey, lilac, and burgundy red


Have Questions and need more info?