Home




************





Email for Quantity / Case Pricing!

Our cart never automatically charges your credit card. Charges are run when items ship. Shipping and handling fess are always adjusted prior to shipping
Our Shopping cart will securely accept any major credit card

, Money Order

as well as PayPal!
For All Multiple or International purchases
PLEASE Use our Online Order form
and let us Invoice you!
Just Fill out the Order Form Completely, Click Send &
let us Calculate the best Shipping rate to your location!
Get your own FEDEX Account - Shipping is FREE!
Just Click

& Give us your info!
We accept Visa, Master Card, Discover, & Paypal!

FUN PARTY LIGHTS!
QUICK FIND INDEX

ALL NOVELTY LIGHTS:
Each string light set contains 10 colorful covers packaged in a colorful gift box. Every set includes 2 extra bulbs. Each string is double plugged to accommodate additional sets. UL listed..
Perfect for Garden, Patio, Camping Area, Motor Homes!
Each 10 lights set SHIPS FOR $9.99 shipping & $3.99 Handling! CLICK ON ANY LINK LINE TO BUY
Our shopping cart shipping is suggested and is adjusted to correct shipping once an order is ready to ship.
always select - med flat rate box shipping

A
B
COWBOY WESTERN BOOTS
BOOTS & SKULLS - BLAZING TRAILS
BOOTS & CACTUS
C
COCKTAIL -
ALOHA HURRICANE GLASS & PALM
COCKTAIL- PARADISE NIGHTS SILHOUETTE
COCKTAIL - HAPPY HOUR MARGARITA
MARGARITA GLASSES
HAPPY HOUR
HAPPY TRAILS (MAN & HORSE)
COWBOY - RAWHIDE CHAPS ( MAN, HORSE, STEER)
COWBOY - WILD WEST (MAN & INDIAN)
HORSE
D
DEVIL
RUBBER DUCKIE
DUCKS - MALLARD
E
F
FARM ANIMALS (HORSE, SHEEP, COW, PIG)
G
GRADUATION LIGHTS & FLAG BANNER
H
RARIN TO GO
RUNNING TROT
WILD RIDE
MUSTANGS
I
J
K
L
ARTS & CRAFT
LANTERN, C7 COACH
LANTERN, PRAIRIE TULIP
LANTERN, RED
LANTERN, C7 RED
LANTERNS, SILK COLOR & WHITE
LUMINARY LIGHTS -
WE OFFER 3 BASIC STYLES:
THE SOFT RC PLASTIC BAG / SETS / SHELL SLEEVES
THE CLIC HARD SHELL PLASTIC BOX
(ELECTRIC AND CANDLE STYLES)
PINK LUMINARY FOR BREAST CANCER AWARENESS
THE LBOX SEMI SOFT PLASTIC BOX SHELL - & INSERTS - GREEN, RED, TAN, WHITE ,
RED- GREEN SLEEVES
REPLACEMENT STRINGS, BULBS, SLEEVES ETC.
M
PATRIOTIC R, W, B
WEATHERED - BLUE, YELLOW, RED
COPPER SPRIAL
MOOSE ON THE LOOSE
MOOSE - WOODLAND
MOOSE A TROTTIN
N
O
TROPICAL LIGHTS
FISH
FLIP FLOPS
SHIPS
LIGHTHOUSE
SHELLS
SURFBOARDS
P
PALM TREES ONLY
UNCLE SAM
FABRIC GLOBES
RWB METAL SPIRALS
FLAGS & YELLOW RIBBON
RED, WHITE BLUE STARS
STARS & STRIPES FLAG
C7 AMERICAN FLAG
PEPPERS - CINCO DE MAYO
FIESTA, PARTY, CARNIVAL MIX
PEPPER, RED
PEPPER CACTUS MIX
PEPPER RISTA
PEPPER WREATH
PEPPER HANGING
LED MINI CINCO
PIRATES - BOUNTY - FLAG, CHEST, PARROT
Q
R
CAR & AIRSTREAM - RAMBLING ROAD
RV- AIRSTREAM SLIVER
CAR TRAILER RV
RETRO MOTOR HOME
COACH MOTOR HOME
SILVER AIRSTREAM
S
SHADES, BRASS STAR
SHADES, COPPER FLOWER
SHADES, DAMASK
SHADES, GINKGO LEAF
SHADES, STAR

SHOTGUN SHELLS
HOT AIR BALLOON
BASEBALL
BASKETBALL
football
GOLF BALL 19TH HOLE
RACE CAR & CHECKERS
SOCCER BALL
STARBURST
BOARDS
SURFER - HANG TEN (BOARD & WAVE)
T
MESS OF FISH
trout, flippin
U
V
W
X
Y
Z

Need a new Replacement Light String?

REPLACEMENTS LIGHT STRINGS
12 foot clear - 10 lights strings - no covers - But with end to end connectors so you can link sets together
#8300-2 - $10.99 each!
All your covers will slide right on!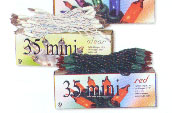 NEW FUN LIGHT PATIO LIGHT 35 MINI CLEAR STRING SET: 18 Feet (6" SPACING) for spring & summer fun! $9.99
ADEQUATE FOR 20 - 30 Light covers. (2 - 3 average party light set strings). Strings will interconnect. Each string is 18 feet long. These are no Twinkle, steady burn. 120 volts, 12 Watt, 10 amp. In white wire only. UL listed. For indoor and outdoor use.
Just slide the old light covers over then new strings.. and you are ready to roll!!!
PERFECT FOR THOSE PARTY LIGHT SETS THAT DO NOT INTERCONNECT!!!
PERFECT FOR THOSE PARTY LIGHT SETS THAT DO NOT INTERCONNECT!!!


SHIPPED VIA USPS PRIORITY MAIL ACROSS USA
NOVELTY SMALL 10 LIGHTS SHIPPING:
Small 10 lights as follows:
1 string = $8.99 (2 lb priority box with delivery confirmation)
All orders are assessed a one time $3.99 Handling fee

Email to: admin | info | webmaster

South Creek Nursery of Palmyra
P.O. Box 252 | Palmyra, New York 14522
Telephone: (315) 597-5330 - cell 585-734-3423




Copyright © 1996 South Creek Nursery of Palmyra. All rights reserved.
Information in this document is subject to change without notice.