Home


AIRBLOWNS:












TO ALL SHOPPERS,
Feel free to use our shopping cart!


Our Shopping cart will securely accept any major credit card

, Money Order

as well as PayPal!
INTERNATIONAL CUSTOMERS & PAYPAL USERS!
For All Multiple or International purchases
PLEASE Use our Online Order form
and let us Invoice you!
Just Fill out the Order Form Completely, Click Send &
let us Calculate the best Shipping rate to your location!
Refunds & Returns ~~ Patio Lights, etc.:
All Sales are considered final unless a problem occurs.
We will accept returns or exchanges according to the following conditions:
On all Online ordering: My return policy is simple.
All postage / handling Fess are non refundable.

I will accept returns for Exchange Only within 30 days of issue.

If a light string fails - The Original Light suppliers will send you FREE replacements for damaged or non functioning lights.
This prevents loss of unnecessary shipping/ handling fees.

You are not required to return the defective light to receive replacement.
Lights that have been used or are in anyway damaged, do not qualify for a refund/ exchange, and one will not be issued.

Lights that are returned for ill function, are accepted for Exchange Only.

Any Light returned for any other reason than they are broken or not functioning are subject to a 20% restocking fee.

We no longer issue Cash Refund on items returned that are not damaged.
We will issue Web Site Product Credit that can be used for other purchases.
A Credit Certificate (less the 20% restocking fee) will be emailed.

If the original supplier deems the original item unavailable / discontinued, They may elect to ship a substitute. This is beyond our control. We will try to email you in advance that a substitute has been issued.
If the substitute is unacceptable, it maybe returned for exchange or web site credit only. Shipping / handling is non refundable.

No Cash Refund will be provided.
We will not issue Cash Refund for Gift Certificates.
We will accept Gift Certificates, redeemable toward most Web Site listed items / Web site Credit.

EBAY change of heart. Lights purchased on Ebay are non returnable for refund of any kind. We will authorize Exchange for a similar / like value item at no extra charge.

Large quantities (any order over one set per item) are considered special order and a restocking charge of 20% is applied and deducted from the issued Credit. A Web Site Credit will be issued for further purchases.

Any order over 1 (one) set per item placed by customer for their review or sample, may be returned, but is subject to a 20% restocking charge. This charge will be deducted from the Credit. All Shipping and Handling is non refundable.
We will reship whatever item that arrives beyond repair, replacement cost free, but the customer must pick up the shipping charges.
All USPS Shipping/ Handling is non refundable. We do recommend that customers notify us immediately, so that we may discuss options.
Ebay items may be returned for exchange ONLY.
USPS shipping / handling fees are non refundable.
No cash refunds are issued,
only Web Site Product Credit that can be used toward purchases of other items.
Damaged patio lights must be replaced by the original supplier according to their terms and conditions..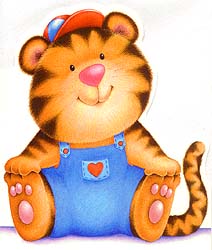 Our
Holiday Airblown
Light
Store!

Our Online form Accepts



OUR AIRBLOWN LISTINGS MAYBE MORE..
BUT WE DO THE LEG WORK VIA OUR EXCLUSIVE SEARCH NETWORK!
OUR ONLINE CART DOES NOT AUTOMATICALLY CHARGE CREDIT CARD CUSTOMERS UNTIL YOUR GIANT AIRBLOWNS ARE CONFIRMED
READY TO SHIP!
Although you receive an automatic email confirmation that we have received your order, it does not automatically confirm Item is in stock or ready to ship.
Gemmy airblowns are popular. Some sell out fast.
Prices are subject to change, depending on inventory.
We will always notify you via email if Prices have changed and if you wish to decline or accept the price change.
SHIPPING IS SUGGESTED ONLY
SHIPPING IS ADJUSTED DEPENDING ON LOCATION.
OUR CART SHOWS USA SHIPPING.
WE DO SHIP INTERNATIONAL - YOU MAYBE CHARGED AN ADJUSTED RATE - DEPENDING ON SERVICE.
PLEASE BE ADVISED - SOME THESE AIRBLOWNS ARE PACKAGED IN VERY LARGE BOXES. THE CART PRICE WILL CHANGE TO ACCOMMODATE THE ADDITIONAL FEES REQUIRED TO SHIP!

AIR BLOWN INFLATABLES BY GEMMY!

LOOKING FOR THAT SPECIAL ONE - EMAIL ME

To Guarantee you receive your Desired Yard Ornament Light - We suggest you order / reserve them Early.
The following list - Updated fall 2014!
Click on any link to buy / view list.

For 2014! they are back!
SPRING -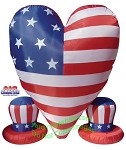 JULY 4TH / Patriotic
All Giant Airblowns are generally 78" x 54" x 84" (6-7 feet tall). Nylon Giant Inflatales. They all Includes electric blower, metal stand with stakes, and 80" power cord. Each with 4 yard stakes and 4 nylon tethers for ground placement. Lighted with 5 interior lights.
Inflates in minutes. Everything included: heavy-duty fan, C7 light bulbs, yard stakes, tethers, stand.

13 lbs. Boxed

All Airblowns are shipped via ups / fedex for $20 + $3.99 handling fee.
PURCHASE PRICE OF ALL GIANT AIRBLOWNS INCLUDE RESEARCH & FINDERS' FEE

we make custom Poker Table Cloths too




---

Email to: admin | info | webmaster
Sexybloomers. / Cator Enterprises
P.O. Box 252 | Palmyra, New York 14522
Telephone: (315) 597-5330
585 734 3423
Copyright © 1996 South Creek Nursery of Palmyra. All rights reserved.
Information in this document is subject to change without notice.