§ THE WINE SHOP §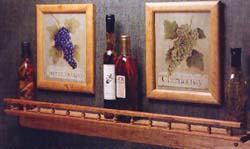 Welcome to our Wine Shelf and our specialty item that makes you feel like a true connoisseur.
Specially Satin and Velvet Wine Sacks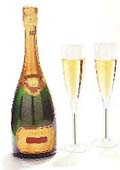 Specially Satin Wine/Liquor Sacks: Let us prepackage your wine/liquor gift with an unusual touch of warmth for any Holiday or Special Occasion! Made exclusively to your order here at our nursery..
all season long.
We make custom to your Needs!
The Following is our list of unique wine/liquor/champagne sacks:

SATIN BAGS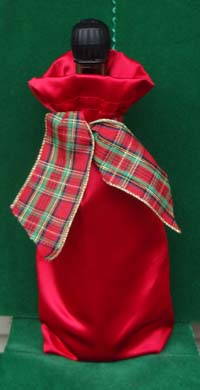 Cherry Red Satin with wrap Holiday tie
We use top of the line Mystique Bridal Satin for our Wedding / Special event bags
Machine Washable, Color Fast, Machine Dryable.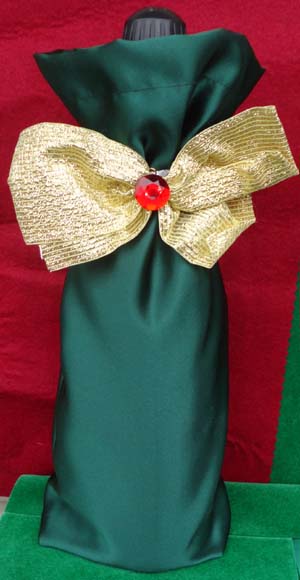 Green Straight up.. No drawstring.. bring
your Ribbon Tie and Bow
A Specialty item that makes you feel like a true connoisseur.
No job is too Big or Too Small!
Our Bags are:
Available in Classic Styles,

Unique sizes,

Single or Dual Pull drawstring,

Flat edge, Taper Corner or Gusset bottom,

Made in Basic Velvets, Satins, and Flannels,

With or Without Satin Lining,

Satin Cap

Drawstring - Regular 5/5 - or 6/9 cord, or Rattail.

with or without tassel,

Embroidery Custom to your requirements
TOTAL IMAGE TRANSFER

Any Color you Dream About!

We will make to whatever
Size & Shape bag you need!
~~~~~
We specialize in Rapid Turnover, Small Runs, Short Orders 1-2000 pc, Top of the Line, High Quality Custom Cut / Sewn Velvet Bags!
All our bags are crafted in USA.


_______________________

Think Holidays???

NOW AVAILABLE: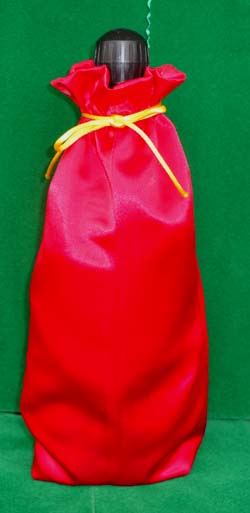 Satin High Top in Cherry ruffle with gold satin rattail drawstring tie
SATIN BAGS IN WONDERFUL BRIDAL SATIN
Made to order in USA.
(in comment line on cart.. tell us the color
SATIN - Black, Red, Green, Gold, Silver, Antique Gold, Purple, Navy.
C
olor cord - gold, silver, black, red, green, navy, purple rattail.
Prices for the bags below are suggested and do not include any embroidery.
The cost of the product may change when you make additions to your selection.
Additions may include dual pull, gusset bottom, lining, any embroidery)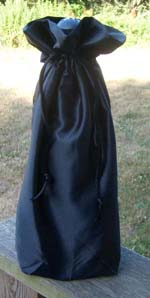 Black Satin High Top Pouch
with crop bottom, and black satin rattail.
Standard terms ..
flat bottom (bag is a straight cut at the bottom with corner points sticking out) - typical for wine or any beverage bottle - this is the standard bag

gusset / crop bottom bag (bag as the corner points sewn and cropped - so bag sits square) - this is idea as a box bag, or picture frame bag -- etc. - cost extra


Drawstring bag

.. has a 5/5 knotted drawstring - ours usually at the top - standard bag - drawstring is at the top


Straight up bag -

bag has no drawstring, is like a sleeve - like a paper grocery sack (usually flat bottom) - prefect for your ribbon

H

igh top flute - Drawstring starts about about 2" down from the top. Can be single pull or dual pull.

Wrap with satin cord tie. Bag has crop bottom, back seam, and cord sewn into back seam. Wrap to the front around the neck. Bag is open a top to show Bottle top.
In drawstring bags -
single bottle bag -
holds one bottle - standard style
Dual bottle bag -
sized wide enough to hold 2 bottles
We offer for sizes for 1/2 wine, 1/2 champagne, Wine, Champagne, Rum, Vodka, or whatever.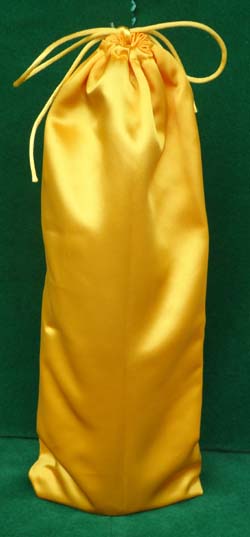 Gold Satin with back seam, top Bow drawstring

~~~~~~~~~~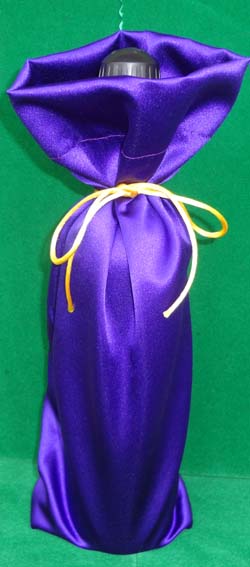 Open Top Purple with wrap satin tie

Now Available
in any size you need!
Ask about Quantity pricing!!!
Special Order them NOW!
NEED UM BY DEC. 25???

CHERRY RED SATIN BAGS
Order Singles below!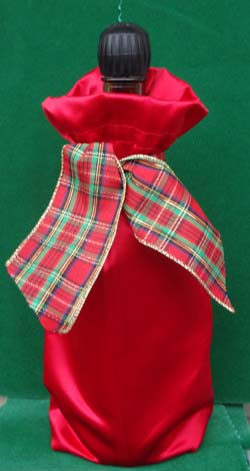 The perfect - less expensive Package!
Available in any size you need.. in Bright Cherry red!
Single side drawstring - bag
Gusset Crop bottom.
Single pricing good upto 200pc
Single prices.. starting at $9 a bag (depending on Style - specify style in comment line on cart)
All bags are shipped Priority Mail for $10.99
Select Med Flat Rate Box on cart
Cherry red Satin Wine - gold drawstring included - $9
Green Satin Wine
Gold Satin Wine
Black Satin Wine
Purple Satin Wine
Blue Satin Wine
Silver Satin Wine
~~~~~~~
Cherry red Satin Champagne - gold drawstring included - $12
Green Satin Champagne
Gold Satin Champagne
Black Satin Champagne
Purple Satin Champagne
Blue Satin Champagne
Silver Satin Champagne
Ask about Wholesale pricing!!!




REFUND POLICY: ALL SALES ARE FINAL!
Since all our work is CUSTOM to your order, we allow a 48 hour grace period once orders are received for review. (This period begins the moment the product is received according to USPS or FEDEX tracking information).
If a product is unsatisfactory, it must be reported immediately.
NO REFUNDS OR EXCHANGES ALLOWED AFTER 7 DAYS OF RECEIPT.
All Pricing is subject to change, variable upon raw material cost, shipping, labor, and handling.


WE CAN USPS OVERNIGHT EXPRESS
FOR AS LITTLE AS $25.99!
JUST REQUEST ON OUR ORDER FORM!

_______________________