<![if !vml]>
<![endif]>

WATERPROOF POUCHES - FOR TABLETS, CELL PHONES, MP3 PLAYERS, CAMERA
~~~~~~~~~~~~~~~~~~~~~~~~~~~~~~~~~~~~~~~~~~~~~~
THOSE BIG CAMPER PARTY LIGHTS

Each string light set contains MANY colorful covers packaged in a colorful gift box. Every set includes 2 extra bulbs. Each string is double plugged to accommodate additional sets. UL listed..
Handling for each initial order is $3.99 Shipping starts at $8.99
Perfect for Garden, Patio, Camping Area, Motor Homes!
Quantity of lights per set in parenthesis!
CAMPER HOOKUPS

Awning Hook Ups - Specially designed to slide into the awning rail to hold rope lights, string lights, flags, banners, signs, windsocks and more. No need for "S" hooks or other hardware to hold your awning accessories $19.99 dwy14-8285


DWYLTH8854 Camco RV Party Light Holder $9.99 (7)
Hang your patio lights and plants from any awning roller bar. Each hanger supports up to 15 pounds. 7 per pack.


DWYLTH8225 Camco RV Lantern Snaps $9.99 (4)
Attach your patio lights, screens, canvas or poly film to your awning quickly and easily. Metal snaps have flexible tabs that fit into the awning roller bar channel. 4 per card.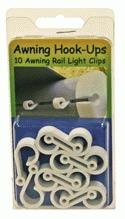 AWNING HOOK UPS 10 PK
RVS0670 - 10 awning rail light clips $10.99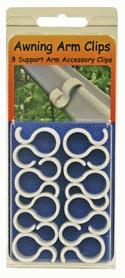 AWNING ARM CLIP 8 PACK
RVS0671 -8 support arm accessory clips $10.99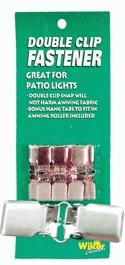 FASTENERS W/AWNING TABS
RVS0231 - 5 sets in a pack. Competition is 4 pk. at a much high price! Double clip snap won't harm awnings. Tabs that fit into awning roller are also included. Pegable $9.99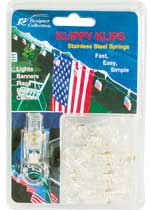 KLIPPY KLIPS
RVS0240 - For hanging patio lights. 10 pk. Fast,easy & simple. High impact plastic clips. Rustproof stainless steel springs. Clips swivel and pivot. Easily attach wires through notch in ring $9.99

PARTY LIGHT HOLDER 7PK
RVS0282 - Fits all RV party light holders. Has small & large size sides for different roller bar channels $10.99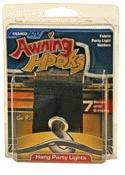 AWNING HOOKS FABRIC 7 PC
RVS0298 - 7 fabric straps & S-hooks. Strap sides into awning roller tube for easy storage. Hang any type of party light & simply remove the S-hooks when you're ready to go. Pegable $15.99


DWYSH9071 Stick-On-Flag Holder $19.99 (1)
Holds up to three flags with 3/8" or smaller diameter staff. No holes to drill-suction cups stick to any flat, smooth surface. Holds up to nine pounds.



DWYRVH8958 RV Flag Holder $9.99 (1)
Durable white polypropylene flag holders can be mounted on a natural wood staff, (sold separately). 2 per card.


DWYRV3H9070 Triple Flag Holder $12.99 (1)
Durable plastic flag holder secures flags with 3/8" or smaller diameter staff. Includes 3 screws. Flag not included. 1 per card.

CLICK ON ANY LINK TO BUY
REPLACEMENT STRING LIGHTS - BULBS - COVERS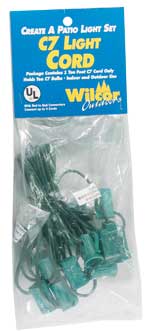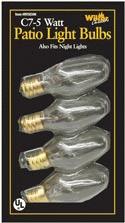 **************
PARTY
LIGHTS

GAME LIGHTS
TIKI Cone Patio Lights

BAMBOO CONE


AIRSTREAM RAMBLIN' ROAD RV -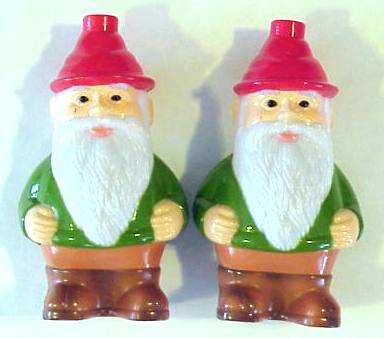 GNOME LIGHTS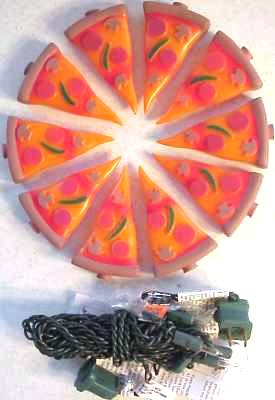 PIZZA PIE LIGHTS


102 10 - 3" PEAL PARTY COLOR ROUND $19.99 (10)


15 Radiant Globe Light Set Multi - o/s 8/2010


Big Bulb 20 Patio Light Set
GLOBE PATIO LIGHT MULTI RVS0316
Set of 20. 22' of cord. Indoor/outdoor use. Ideal for RV,special occasions and pool parties. Uses mini brite bulbs $49.99



PATIO LIGHTS SUPREME MULTI COLOR RVS0337

ROUND LANTERNS -

PATIO LIGHTS SILK STAR GLOBES
MINI LANTERN LIGHT SET
C7 LIGHTS - click to order


PC7LT3737 RED MEXICAN PARTY GLOBE

Shipped via USPS ~ for 2-3 day delivery service.
1 = $19.99 (3 lb priority box with delivery confirmation)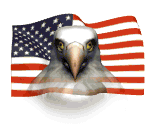 ---

SHIPPED VIA USPS PRIORITY MAIL ACROSS USA
We Ship USPS Priority Mail with Delivery Confirmation!


Email to: admin | info | webmaster
Sexybloomers Inc. / Cator Enterprises
P.O. Box 252 | Palmyra, New York 14522
Telephone: (315) 597-5330
Fax: (315) 597-6892




Copyright © 1996 South Creek Nursery of Palmyra. All rights reserved.
Information in this document is subject to change without notice.