Home



************

HOW TO PURCHASE!
All Our lights may be purchased using
Our New Shopping Cart System!
Our Shopping cart will securely accept any major credit card, Money Order as well as PayPal!
Credit Card Purchases are not automatically billed until Items are ready to ship.






Email for Quantity / Case Pricing!

Refunds & Returns ~~ Patio Lights, etc.:
All Sales are considered final unless a problem occurs.
We will accept returns or exchanges according to the following conditions:
On all Online ordering: My return policy is simple.
All postage / handling Fess are non refundable.

I will accept returns for Exchange Only within 30 days of issue.

If a light string fails - The Original Light suppliers will send you FREE replacements for damaged or non functioning lights.
This prevents loss of unnecessary shipping/ handling fees.

You are not required to return the defective light to receive replacement.
Lights that have been used or are in anyway damaged, do not qualify for a refund/ exchange, and one will not be issued.

Lights that are returned for ill function, are accepted for Exchange Only.

Any Light returned for any other reason than they are broken or not functioning are subject to a 20% restocking fee.

We no longer issue Cash Refund on items returned that are not damaged.
We will issue Web Site Product Credit that can be used for other purchases.
A Credit Certificate (less the 20% restocking fee) will be emailed.

If the original supplier deems the original item unavailable / discontinued, They may elect to ship a substitute. This is beyond our control. We will try to email you in advance that a substitute has been issued.
If the substitute is unacceptable, it maybe returned for exchange or web site credit only. Shipping / handling is non refundable.

No Cash Refund will be provided.
We will not issue Cash Refund for Gift Certificates.
We will accept Gift Certificates, redeemable toward most Web Site listed items / Web site Credit.

EBAY change of heart. Lights purchased on Ebay are non returnable for refund of any kind. We will authorize Exchange for a similar / like value item at no extra charge.

Large quantities (any order over one set per item) are considered special order and a restocking charge of 20% is applied and deducted from the issued Credit. A Web Site Credit will be issued for further purchases.

Any order over 1 (one) set per item placed by customer for their review or sample, may be returned, but is subject to a 20% restocking charge. This charge will be deducted from the Credit. All Shipping and Handling is non refundable.
We will reship whatever item that arrives beyond repair, replacement cost free, but the customer must pick up the shipping charges.
All USPS Shipping/ Handling is non refundable. We do recommend that customers notify us immediately, so that we may discuss options.
Ebay items may be returned for exchange ONLY.
USPS shipping / handling fees are non refundable.
No cash refunds are issued,
only Web Site Product Credit that can be used toward purchases of other items.
Damaged patio lights must be replaced by the original supplier according to their terms and conditions..

ELECTRIC PARTY-PATIO LIGHTS
WESTERN & FARM FRIENDS LIGHTS

Items starting ship at $8.99
$3.99 Handling! Always select med flat rate box party light shipping.
COWBOY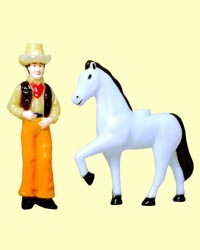 HAPPY TRAILS (MAN & HORSE) $29.99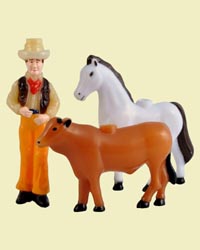 COWBOY - RAWHIDE CHAPS ( MAN, HORSE, STEER) $29.99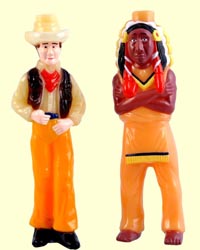 COWBOY - WILD WEST (MAN & INDIAN) $29.99

BOOTS


BOOTS - COWBOY $19.99
BOOTS & SKULLS - BLAZING TRAILS $29.99
HORSE:


HORSES, MARES & STALLIONS
RARIN' TO GO $29.99
WILDLIFE
BIRDS


HUMMINGBIRDS $29.99


BUMBLE BEE $29.99
LIZARDS - GECKOS

Geckos Light Set t91/5756 $19.99


lizards
, ARIZONA RED $29.99
BEARS


BEARS - BLACK & TROUT $19.99


BEARS - BUNCH W/ FISH $29.99
TROUT - BASS


MESS OF TROUT $29.99
MOOSE - DEER


MOOSE RUNNING $19.99


MOOSE ON THE LOOSE $29.99


DEER $19.99


COWS - HERD OF HEREFORDS $29.99
DUCKS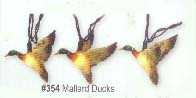 MALLARD DUCKS $29.99

DUCK, YELLOW RUBBER DUCKY $29.99

DUCK CALLS $19.99



FROGS $29.99
SUN - MOON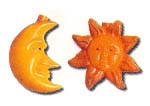 SOLAR & LUNAR GLOW- RED SUN/HALF MOON $29.99
CACTUS

CACTUS PRICKLY PAIR $29.99

CACTUS & PEPPER $29.99
PEPPERS
CHILI FIESTA MEXICAN LIGHTS

MEXICAN CACTUS & SOMBRERO $15.99 10 - 1" x 3" lights - Light set does not interconnect.

CHILI PEPPER - FAT REDS $15.99 - 10 - 1" x 3" lights Light set does not interconnect.
Clusters, Ristras, Chili Strings, Wreath,
Chili Icicles, Garland

replacements - STRINGS
12 foot clear - 10 lights strings - no covers
But with end to end connectors so you can link sets together
#8300-2 - $12.99 each!
All your covers will slide right on!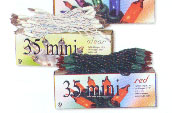 NEW FUN LIGHT PATIO LIGHT 35 MINI CLEAR STRING SET: 18 Feet (6" SPACING) for spring & summer fun! $9.99

ADEQUATE FOR 20 - 30 Light covers. (2 - 3 average party light set strings). Strings will interconnect. Each string is 18 feet long. These are no Twinkle, steady burn. 120 volts, 12 Watt, 10 amp. In white wire only. UL listed. For indoor and outdoor use.

Just slide the old light covers over then new strings.. and you are ready to roll!!!

PERFECT FOR THOSE PARTY LIGHT SETS THAT DO NOT INTERCONNECT!!

!

Accepting Online


SHIPPED VIA USPS PRIORITY MAIL ACROSS USA ~ 2-3 day service
NOVELTY SMALL 10 LIGHTS SHIPPING:
Small 10 lights as follows:
1 string = $8.99 (2 lb priority box with delivery confirmation)
We Ship USPS Priority Mail with Delivery Confirmation!
All orders are assessed a one time $3.99 Handling fee.

Email to: admin | info | webmaster
Sexybloomers Inc. / Cator Enterprises
P.O. Box 252 | Palmyra, New York 14522
Telephone: (315) 597-5330
Fax: (315) 597-6892




Copyright © 1996 South Creek Nursery of Palmyra. All rights reserved.
Information in this document is subject to change without notice.