Home






************





Email for Quantity / Case Pricing!



Our cart never automatically charges your credit card. Charges are run when items ship. Shipping and handling fess are always adjusted prior to shipping
Our Shopping cart will securely accept any major credit card

, Money Order

as well as PayPal!
For All Multiple or International purchases
PLEASE Use our Online Order form
and let us Invoice you!
Just Fill out the Order Form Completely, Click Send &
let us Calculate the best Shipping rate to your location!
Just Click

& Give us your info!
We accept Visa, Master Card, Discover, & Paypal!
PARTY C-7 LIGHTS - OLD FASHIONED OWL LIGHTS

THEY ARE HERE! -- - BRAND NEW SETS - FIRST COME FIRST SERVE! WE HAVE 100 SETS AVAILABLE NOW! $49 per set. - i have only 50 sets left!!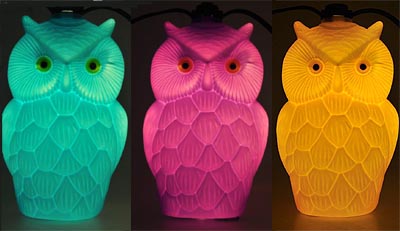 Each box contains a string of C-7 lights with 7-10 colorful - Colors are Yellow, Blue, and Purple!
---, weather resistant covers packaged in a colorful gift box. Every set includes 2 extra bulbs. The owls are 5" * 6". Each string is double plugged to accommodate additional sets. UL listed..
Each set fits a #7 USPS Prioirty Mail Box
1 string Shipping in USA = $17 (LARGE FLAT RATE priority box with delivery confirmation)
ALL ORDERS CARRY A $3.99 CART HANDLING FEE!
-
-
These are very large boxes..
.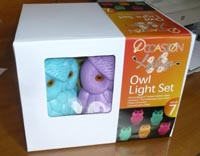 Perfect for Garden, Patio, Camping Area, Motor Homes!
Quantity of lights per set in parenthesis!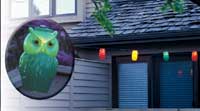 INTERNATIONAL ORDERS USE OUR ONLINE FORM TO REQUEST PAYPAL INVOICE. click the link.
YOU MAY ALSO REQUEST A GIFT CERTIFICATE.



SHIPPED VIA USPS PRIORITY MAIL ACROSS USA
C-7 LARGE LIGHT SETS SHIPPING STARTS @ $19.99 VARY ON BOX SIZE
1 string = $20 (2 lb priority box with delivery confirmation)
These are very large boxes..
Average Handling fee for the above lights is $3.99 per order.



Sexybloomers Inc. / Cator Enterprises
P.O. Box 252 | Palmyra, New York 14522
Telephone: (315) 597-5330 - 585-734-3423
Fax: (315) 597-6892




Copyright © 1996 South Creek Nursery of Palmyra. All rights reserved.
Information in this document is subject to change without notice.