Home






************





Email for Quantity / Case Pricing!

Our cart never automatically charges your credit card. Charges are run when items ship. Shipping and handling fess are always adjusted prior to shipping
Our Shopping cart will securely accept any major credit card, Money Order as well as PayPal!
For All Multiple or International purchases
PLEASE Use our Online Order form
and let us Invoice you!
Just Fill out the Order Form Completely, Click Send &
let us Calculate the best Shipping rate to your location!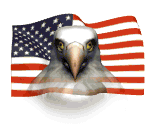 USA LOVES AMERICA



NOVELTY LIGHTS
Each string light set contains at least 10 colorful covers packaged in a colorful gift box. Every set includes 2 extra bulbs. Each string is 8' long and double plugged to accommodate additional sets. UL listed..
Perfect for Garden, Patio, Camping Area, Motor Homes!
Items shipping starts at $8.99 &
$3.99 handling per initial order!
Select Party Light Shipping - CLICK ON BUY BUTTON TO ORDER!
LIGHTS: FLAGS

AMERICAN FLAG
RED WHITE BLUE LIGHTS


RED WHITE BLUE - PATRIOTIC METAL SPIRALS
STAR LIGHTS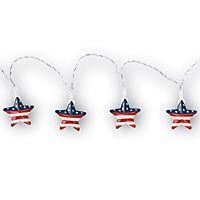 USA STARS - PATRIOTIC
Star Light String

Patriotic Star Icicle lights -
Star Net Lights
PATRIOTIC FABRIC GLOBE LIGHTS


RED WHITE BLUE - PATRIOTIC FABRIC GLOBES
PARTY GLOBE LIGHTS


102 10 - 3" PARTY COLOR ROUND
GARLANDS & WINDSOCKS & SWAGS LIGHTS

Lighted Mini Flag Buntings
Lighted Mini Flag Bunting - Add Americana Style To Your Home!
Patriotic Light Garland

LUMINARY KITS
Patriotic Luminaria Kit
BIG LIGHTS - ROPE LIGHTS
RED, WHITE, BLUE ROPE LIGHT
150 ft roll with accessory pack
SILHOUETTE LIGHTS

Lighted American Flag -.
Lighted Patriotic Flag - 24*36"

FLAG RIBBON, BUNTING AND PENNANTS
16" Ribbon Of Roses Wreaths - FLAG, PINK OR YELLOW

NYLON PATRIOTIC BUNTING
American Star Swag
Vintage Bunting Rug
PINS

PATRIOTIC HOLY CROSS

PARTY SUPPLY

PATRIOTIC PARTY ASST FOR 12(60PC)
Spirit of America Party Pack for 25

Independence Collection
Stars & Streamers Collection

Stars & Streamers Easy Stick Table Skirt
Forever Waving Table Cover

HATS
PATRIOTIC BANDANNA


WESTERN HATS W/PATRIOTIC HATBANDS

PATRIOTIC HAT ASSORTMENT

SKIMMER HAT W/RED/WHITE/BLUE BAND

PATRIOTIC STRAW SKIMMER HATS

STARS & STRIPES SAILOR HATS

OLD GLORY TOP HATS

Select Non Patio Light shipping option on cart! Shipping is $9.99 + 3.99 cart processing fee!
(Please open a separate browser page prior to clicking the blue buy button ) -- Accepting Online

SHIPPED VIA USPS PRIORITY MAIL ACROSS USA ~ 2-3 day service
We Ship USPS Priority Mail with Delivery Confirmation!
All orders are assessed a one time $3.99 Handling fee.

Email to: admin | info | webmaster
Sexybloomers / Cator Enterprises
P.O. Box 252 | Palmyra, New York 14522
Telephone: (315) 597-5330




Copyright © 1996 South Creek Nursery of Palmyra. All rights reserved.
Information in this document is subject to change without notice.