HOME





JUST REQUEST!
FILL OUT OUR FORM

** *** **




Our cart never automatically charges your credit card. Charges are run when items ship. Shipping and handling fess are suggested only, and are always adjusted prior to shipping
Our Shopping cart will securely accept any major credit card

, Money Order

as well as PayPal!
For All Multiple or International purchases or Quotes -
1st open a new browser window, then Click on the buy button below.

PLEASE Use our Online Order form
and let us Invoice you!
Just Fill out the Order Form Completely, Click Send &
let us Calculate the best Shipping rate to your location!
Just Click

& Give us your info!
We accept Visa, Master Card, Discover, & Paypal!
We will gladly review your order and get you the best shipping rate!

So Let's Celebrate with some Fun Stuff!

Click on any link to Order.
Basic Shipping begins at $8.99
All orders have 3.99 cart processing fee!
CHINATOWN & ACCESSORIES

LUMINARY ORIENTAL BAGS & CANDLE LUMINARY

INFLATE CHINESE NEW YEAR DRAGONS


DRAGON PINATA



CHINESE NEW YEAR DRUM ORNAMENTS

CHINESE NEW YEAR "GOOD LUCK" GARLAND


CHINESE NEW YEAR GOLD COINS (144PCS)
CHINESE NEW YEAR FANS
FOAM DRAGON MASKS

PAPER CHINESE NEW YEAR PARASOL
Good Wish Paper TABLECOVER

Chinatown 1/2 Pint Pail

CHINESE NEW YEAR BOXES

CHINESE NEW YEAR CUPS (8 PC)
CHINESE WISH STONES WITH BAG


CHINESE FORTUNE STICKS (78 PCS.)

PAPER LUCKY MONEY BAGS

MINI LANTERN LIGHT SET

Shipped via USPS ~ for 2-3 day delivery service.

Future Chinese/Lunar New Years will fall on:
isit Chinese Calendar to find out more about the Chinese
or Lunar Calendar.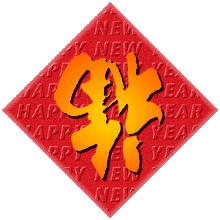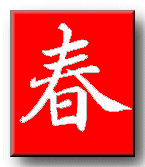 ---

Email to: admin , info, webmaster
South Creek Nursery of Palmyra
P.O. Box 252 | Palmyra, New York 14522
Telephone: (315) 597-5330
mobile - 585 734 3423
Copyright © 1996 South Creek Nursery of Palmyra. All rights reserved.
Information in this document is subject to change without notice.