GARDEN LINKS ~~SPECIAL PLANT/HORTICULTURE SITES: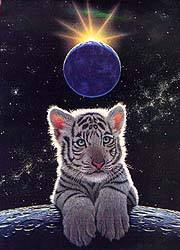 Welcome to our special list of perennial/plant - Home Garden Links.
We encourage you to check them out.. Email@Sexybloomers.
We are here to promote perennials, herbs, & flowers, and anything related to enjoying Life outside..
Click on any button to access

At this time.. we will accept / swap for free any non commercial links.
Any Commercial providers, we encourage you to participate in our
Ad Subscription Program.
WEATHER FACTS:
Title: Hot Tubs - www.inventoryspas.com/
Description: We provide the highest-quality, longest lasting home spas on the market today.
Hot Tubs - discountspasdirect.com
Find the most affordable hot tubs on the market - all with free shipping!
Hot Tub Covers - discountspacovers.com
Description: Protect your home spa and keep it looking beautiful with quality covers from Discount Spa Covers.
~~~~~

ASSOCIATIONS/SOCIETIES/HORTICULTURISTS:
American Association of Botanical Garden
American Society for Horticultural Science
Fleuroselect Flower Organization
IPPS, International Plant Propagators
ISHS, International Society of Horticulture Scientists
LAKE ONTARIO, NY SPORTFISHING PROMOTION COUNCIL
Pennsylvania Horticultural Society
BIRDS:
BOOKS:
Create Free Digital Postcards Pick Up Your Free Digital Postcard
EVENTS/ANNOUNCEMENTS/SPECIAL PLACES:
WEDDING GIFTS ETC.
GARDENS/GARDEN CLUBS:
LILIES -
Gardeners in the Greater Boston Area of Massachusetts
Jayne's Dragon -- An Internet Garden Resource

Gardeners of the Golden Horseshoe
North Country Master Gardeners
Rochestergardening.com
GARDEN PRODUCTS & ACCESSORIES:
Havahart - Caring Control for Pets and Wildlife
Pumpkin Nook News GAZEBO GARDENS
HERBS:
HOSTAS:
Homestead Division of Sunnybrook Farms
Hosta & Ornamental Grass Enthusiast Webring
Hosta Society of Western New York
Upstate New York Hosta Society
JOURNALS/PUBLICATIONS:
Housenet, All Around Your Garden
Plants National USDA Data Base
PERENNIALS:
IRIS! FREE SWAP!
Sunshine Farm & Gardens for Cyclamins
SEEDS:
TREES:
Email to: admin | info | webmaster
South Creek Nursery of Palmyra
P.O. Box 252 | Palmyra, New York 14522
Telephone: (315) 597-5330
585 734 3423



Copyright © 1996 South Creek Nursery of Palmyra. All rights reserved.
Information in this document is subject to change without notice.