Home



ORDER ONLINE:


be sure to open a new browser window first before
clicking buy it button above
""""""""""""""






««««««««««««





Our cart never automatically charges your credit card. Charges are run when items ship. Shipping and handling fess are always adjusted prior to shipping
Our Shopping cart will securely accept any major credit card

, Money Order

as well as PayPal!
For All Multiple or International purchases
PLEASE Use our Online Order form
and let us Invoice you!
Just Fill out the Order Form Completely, Click Send &
let us Calculate the best Shipping rate to your location!
Get your own FEDEX Account - Shipping is FREE!
Just Click

& Give us your info!
We accept Visa, Master Card, Discover, & Paypal!
__________________________________
SEXYBLOOMERS.COM RECOMMENDED!
When you need a Warm Wet Resistant Glove
for that Garden Job...
GET: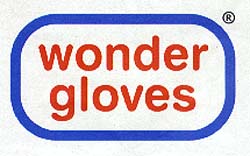 THE
ULTIMATE
MULTI-PURPOSE
NON-SLIP
GLOVE!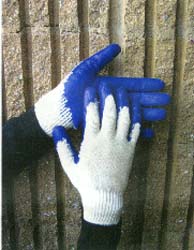 WONDER GLOVESģ provide superior comfort and functionality at a great price!
($3.99 a pair! plus $3.99 Shipping). They are used in many industries, home use, especially outside work.. such as gardening!
They are proved to increase productivity.
The unique textured latex coated palm and finger tips provide a secure, comfortable non-slip grip that is hard to obtain with hands alone or other cotton canvas, jersey or leather gloves. Wonder Gloves help protect hands against abrasions and cuts yet feel like second skin.
They provide unmatched fit and comfort while reducing hand fatigue. They are made of an unique cotton and polyester blend fabric that breathes and absorbs perspiration, keeping the hands comfortable and protected. This strong knit construction eliminates bulky seams—giving greater dexterity and comfort while reducing hand fatigue.

Best of all they are warm, you do not perspire in them, and they are waterproof where you need it most!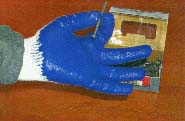 FEATURES:
Textured Latex Coating on Palm and Fingers.
Tough yet flexible, non-slip grip
Durable-resists abrasions/cuts
Precision Blended Cotton Polyester Knit Shell (75% Cotton)
Comfort and fit-molds to hand
Breathable, absorbant
Maximum dexterity
Construction
Seamless construction
Finger-tip sensitivity for handling small items
Snug knit wrist-keeps dirt out

Available in Medium, Large, & X-Large Size!
Just $3.99 a pair.. shipped via USPS for $3.99

For best 2-3 day service..
---
*Our Cart assess a $3.99 processing fee per total order.
Select glove shipping!
1-71 pairs - $3.99 each
$3.99 s/h adjusted to quantity
Medium Pair
Large Pair
X- Large Pair
_________________
$99 / 72 lot - s/h - $40.00
72 pairs Mixed sizes
72 pairs Med
72 pairs Large
72 pairs X-Large
_____________________
$155 / 144 lot - s/h - $60.00
144 pairs Mixed sizes
144 pairs Med
144 pairs Large
144 pairs X-Large
____________________
BULK PRICING - 160 pairs minimum order
$170.00 (pricing for bulk is based on Minimum quantity - NOT for Resale!)
Shipping is $65.00 - adjusted shipping to price)
BULK 160 PAIRS - MIXED SIZES
BULK 160 PAIRS - MED
BULK 160 PAIRS - LARGE
BULK 160 PAIRS - X LARGE
ADJUSTED SHIPPING HAS BEEN ADDED TO THE 72 / 144 / 160 PURCHASE AMOUNT.
SHIPPING RATES:
1-72 pairs for $3.99 each Shipped via USPS
$99 for 72 pairs - 15lb box - s/h - $40.00
$150.00 for 144 pairs - 27lb box -s/h - $60.00
$170.00 for 160 pairs Bulk - 27lb box s/h - $65.00
Use our online shopping cart system -
***Each order carries a one time
$3.99 processing fee.***
***When ordering - Select Glove Shipping Rate Category!**
Our Cart Shipping is Suggested prices .. and is adjusted upon order shipment.
Credit Cards are Not Automatically charged until orders ship.
International Customers..
Submit your order via our online form -

ORDER ONLINE:


be sure to open a new browser window first before
clicking buy it button above
Don't be fooled by imitations!
Look for the Wonder Glove trademark!

IF YOU WISH TO USE YOUR FEDEX SHIPPING NUMBER.. PLEASE USE OUR ONLINE ORDER FORM RATHER THAN THE ONLINE CART
There is a $5.99 handling fee on all Fedex Shipped orders.
ORDER ONLINE:


be sure to open a new browser window first before
clicking buy it button above
The owner/user assumes all risks, if any, such as the risk of any direct, indirect or consequential loss or damage arising out other the use of the product. Wonder Gloves ARE NOT INTENDED OR RECOMMENDED for use near open flame, with oils, chemicals and for electrical use. Use Caution when working with equipment.
Wonder Works of America, Inc. Englewood, NJ

For more info... Feel Free to email me

Email to: admin | info | webmaster
South Creek Nursery of Palmyra
P.O. Box 252 | Palmyra, New York 14522
Telephone: (315) 597-5330
Fax: (315) 597-6892


Copyright © 1996 South Creek Nursery of Palmyra. All rights reserved.
Information in this document is subject to change without notice.