Home















TO ALL SHOPPERS!
Our Cart system accepts Visa, Master Card, Discover, Paypal, and Money orders.
The Shopping Cart will accept your order but will not automatically bill your card unless you pay with Paypal.
The Shopping cart assess a $3.99 cart processing fee.
Be sure to select the correct shipping option when you complete your order.
Shipping is suggested only, and is adjusted to the correct value when your order is processed.
Orders that are processed / billed and then canceled will be charged a restocking fee.
If you need a quote.. Use our Online Order form and let us Invoice you!
Just Fill out the Order Form Completely, Click Send &
let us Calculate the best Shipping rate to your location!
Just Click

& Give us your info!
We accept Visa, Master Card, Discover, & Paypal!
HALLOWEEN STUFF
TO BOO YOU!!!!!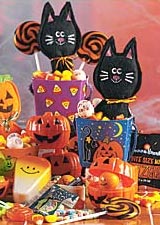 FOR A VERY LIMITED TIME....
click on any link to buy it now!

GIANT YARD LIZARD EGGS (EASTER YARD EGGS) 24"

Inflatable Pumpkin Cooler

Inflatable Coffin Cooler



PUMPKIN CHARACTER "GID" CANDY BAG

Inflatable Treasure Chest Cooler

PUMPKIN TOOL BOX CARVING KIT
TREAT BAGS
DRAWSTRING HALLOWEEN GOODY BAGS


HALLOWEEN WINDOW LOOT BAG ASST


JACK-O-LANTERN TRICK-OR-TREAT BAGS (50PC)
PIRATE - SKULL CUPS, MUGS, GOBLETS ETC.

Skull Pitcher 48

Skull Mug
Colorful Skull Cups
Eyeballs In Skull Cups


ASSORTED CRAZY GLOW CUPS (12-OZ)
SKULL CUPS ETC.
HALLOWEEN PRINTED PLASTIC CUP SKELETON
GRIM REAPER PAPER CUPS

Creepy Critters Martini Glasses

Creepy Critters Shaker


HALLOWEEN GLOW 4" SWIZZLE STICKS
HALLOWEEN HURRICANE GLASSES
GLOW MARTINI GLASSES 1DZ
PUNCH BOWLS AND POTS

Spiderweb Beverage Bucket

Skull Punch Bowl Set
Spiderweb Punch Bowl Set
TABLE SETS

BEWITCHED TABLEWARE

CREEPY CRITTER TABLEWARE
TABLE SERVICE

Spookware

Halloween Stripes Plastic Serving Tray

Jack-O-Lantern Tray


SPIDER WEB CANDELABRA & CANDLES
TABLECLOTHS

Ghosts and Bats on Orange Tablecover

Ghosts and Bats on Black Tablecover

CANDY CORN TABLECLOTH
BLOODY TABLECLOTH

Black Spiderweb on Clear Tablecover

Spider Web Tablecloth out of stock

Spider Web Napkins & NAPKIN RINGS

Halloween Salt & Pepper Shakers


Spiderweb Lace Accents - tablecloth or scarf
Lighted Halloween Window Decor
DECOR



Pumpkin Patch Fencing

Halloween velvet goodie bags!
Just the size to Fill with your special goodies..

HALLOWEEN MUSIC CD'S!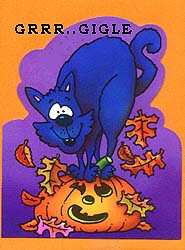 Always select Party Light shipping.
The cart will accept you order but will not automatically bill your card until the order is manually processed.
Shipping charges on the cart are suggested USA - USPS rate.
Accurate shipping is adjusted when order ships.
International orders will ship 4-7 day rate, and billed separately.

SHIPPED VIA USPS PRIORITY MAIL ACROSS USA ~ FOR 2-3 DAY SERVICE
1 string = $

8.99

(2 lb priority box with delivery confirmation)
Credit Card Handling fee: $3.99

Email to: admin | info | webmaster
Sexybloomers Inc. / Cator Enterprises
P.O. Box 252 | Palmyra, New York 14522
Telephone: (315) 597-5330
Fax: (315) 597-6892




Copyright © 1996 South Creek Nursery of Palmyra. All rights reserved.
Information in this document is subject to change without notice.