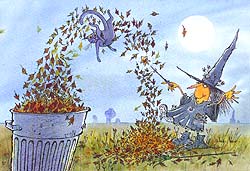 HALLOWEEN!
The Gateway to
MAGIC
A
COMING???


PLAY ON PINK
Poker Table covers - TO BENEFIT BREAST CANCER AWARENESS

Every Pink Poker Table cover sold - benefits Breast Cancer Awareness - now live See us on
Breast Cancer Shop

NEW HALLOWEEN LIGHTS?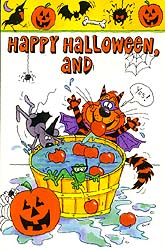 WE HAVE LUMINARIES, GIANT AIRBLOWNS, ASSORTED STRING LIGHTS, FOG MACHINES, SILHOUETTES, AND MORE.

GIANT YARD LIZARD EGGS (BIG EASTER YARD EGGS) 16"

WALKING DEAD GNOME

Halloween velvet goodie bags! Just the size to Fill with your special goodies..

HALLOWEEN LUMINARY -
soft pack and hard shell

GIANT INFLATABLE AIRBLOWNS - PUMPKINS AND MORE!

HALLOWEEN FRIGHT LIGHTS & SILHOUETTES - SCULPTURE LIGHTS!

Texas Holdum


Custom Felt Poker Table Cloths
AVAILABLE IN RAINBOW COLORS!

Halloween One Liners
--------------------

How can u tell if a vampire has a cold?
By his 'coffin'!


How can you tell if the Boogy Man is in your house?
All your tissues are gone!


Why can't mummies go on vacation?
Because they're afraid they'll relax and unwind!

¤º°`°º¤ø,¸¸,ø¤º°`°º¤ø¤º°`°º¤ø,¸¸,ø¤º°`°º¤ø¤º°`°º¤ø,¸¸,ø¤º°`°º¤


Halloween One Liners
---------------------
Why didn't the skeleton cross the road?
Because he didn't have any guts

What kind of music do mummies listen to?
Wrap!


IRS Halloween-

The door bell, rings, and a man answers it. Here stands this
plain but well dressed kid, saying, "Trick or Treat!"

The man asks the kids what he's dressed up like for
Halloween. The kid says, "I'm an IRS agent."

Then he takes 28% of the man's candy, leaves, and doesn't
say Thank You.


ON HALLOWEEN
----------------
The witches fly
Across the sky,
The owls go, "Who? Who? Who?"

The black cats yowl
And red ghosts howl,

"Scary Halloween to you!"

-Nina Willis Walte~

Taxiing down the tarmac, the jetliner abruptly stopped,
turned around and returned to the gate. After an hour
long wait, it finally took off.

A concerned passenger asked the flight attendant, "What
was the problem?"

"The pilot was bothered by a noise he heard in the
engine," he explained. "It took us awhile to find a
new pilot."

~~~~~~~~~~~~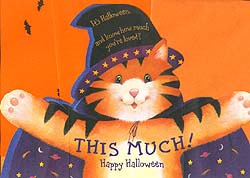 HAPPY HALLOWEEN!!!!

Email to: admin | info | webmaster
South Creek Nursery of Palmyra
P.O. Box 252 | Palmyra, New York 14522
Telephone: (315) 597-5330 / cell or text: (585) 734-3423




Copyright © 1996 South Creek Nursery of Palmyra. All rights reserved.
Information in this document is subject to change without notice.