Home













SILHOUETTE STARS SIGNS, FIGURE, AND SNOWFLAKES






TO ALL SHOPPERS,
Feel free to use our New Shopping Cart However for INTERNATIONAL CUSTOMERS
PLEASE Use our Online Order form
and let us Invoice you!
Just Fill out the Order Form Completely, Click Send &
let us Calculate the best Shipping rate to your location!
Get your own FEDEX Account - Shipping is FREE!
Just Click

& Give us your info!
We accept Visa, Master Card, Discover, & Paypal!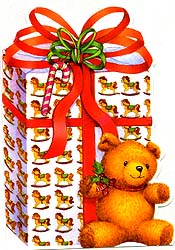 Our
Holiday & Christmas
Light
Store!
click on any buy it now button!
All orders carry a one time $3.99 credit card processing fee.
Select Party Light shipping, unless otherwise specified.

Shipping fees are suggested only, and may vary upon type and quantity ordered. Our cart calculates for USA shipping. International shipping will be adjusted.
Please note, some airblown items weigh more than others. To compensate for the varying shipping weight, the price of the airblown will be automatically adjusted went it goes to the shopping cart.
THANKSGIVING? - TURKEY AND LEAF LIGHTS TOO.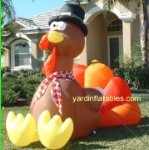 2012
GIANT AIRBLOWN INFLATABLES - CHRISTMAS: - HAS BEEN UPDATED


LOOKING FOR THAT SPECIAL ONE -
EMAIL ME

For premade Felt & Velvet tops


GOLD / BROWN LUMINARY,
WHITE SNOWFLAKE LUMINARY ,
RED STARBURST / GREEN TREE LUMINARY, SOLID GREEN, RED, WHITE, OR BLUE LUMINARY SETS
ELECTRIC LUMINARY REPLACEMENT SLEEVES


for best deals this season..
Sleeves @ $9.99 per pack
See our EBAY LISTINGS - cscn4502@aol.com

SNUGGIES FOR EVERYONE!
WOMEN, MEN, CHILDREN, SPORTS, MILITARY, PETS, COLLEGE

List is in Update Mode.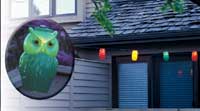 ORIGINAL OLD FASHION pastels
click link to order - OWLS 6" * 5"" BIG OWLS (7)
*****************************************************
LED FIGURES - ANGELS, WREATHS, BELL, DOVES, TREES


SHIPPED VIA USPS PRIORITY MAIL ACROSS USA ~ FOR 2-3 DAYS SERVICE
NOVELTY SMALL 10 LIGHTS SHIPPING:
Small 10 lights as follows:
1 string = $12.99 (2 lb priority box with delivery confirmation)
We Ship USPS Priority Mail with Delivery Confirmation!
ALL CART ORDERS ARE CHARGED A $3.99 FEE
WE DO SHIP VIA GLOBAL PRIORITY!
SEND ALONG YOUR DESTINATION - AND WE WILL QUOTE SHIPPING BASED ON 4-7 DAY DELIVERY!




---

Email to: admin | info | webmaster
Sexybloomers Inc. / Cator Enterprises
P.O. Box 252 | Palmyra, New York 14522
Telephone: (315) 597-5330
Fax: (315) 597-6892
Copyright © 1996 South Creek Nursery of Palmyra. All rights reserved.
Information in this document is subject to change without notice.